Time to Get Spooky
Edit
Welcome to the Get Spooky wiki. We're a collaborative community website about the book series Get Spooky by multi-award winning author Jinx that anyone, including you, can edit. Click the edit button at the top of any page to get started!
Welcome to Spook
Edit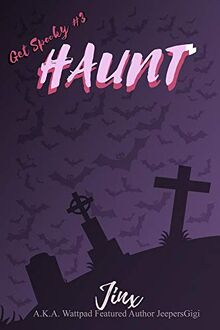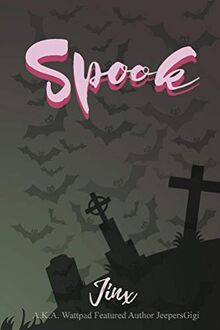 What's the big idea?
Ace Montgomery is up for a promotion at Hellion, Inc., but he's a bit distracted. Not by being transferred to Spook, or by having to train his apprentice to be a good crossroads demon, or by having only five more months to bargain deals for over two hundred more souls to even qualify for the position. No, he's distracted by the newly dead redhead in town.
Daphne Fitz just died, but she's looking at death as a fresh start. A fresh start that is rudely interrupted by a coven casting a curse over Spook-the town most monsters, and now Daphne, call home. Wanting to be more gutsy in the afterlife, she takes it upon herself to end the curse. Well, she takes it upon herself to tag along with a ghostly cowboy, Chance L. Ford, and an ex-mean girl werewolf, Harper Davenport, who are set on stopping the curse, but that's just a technicality according to Ace-who manages to weasel both himself and his apprentice, Rakkason, into the ragtag gang of heroes in an effort to get closer to Daphne.
The two ghosts, the werewolf, and the two demons embark on a journey ranging from Spook to Indiana and, very literally, Hell and back, working to put an end to the coven's curse, all the while trying not to kill each other in the process-because Ace and Chance go back centuries, Harper has her own hidden history with the demon, Daphne and Ace are trying to keep their blooming relationship a secret, and Daphne is soon to find out that she may be a bit more than a ghost.
What's the buzz?
The first book, SPOOK, has gained over 222,000 readers on the popular writing site, Wattpad, where it was also featured in humor from January 6, 2016 to July 23, 2017. Portions of SPOOK, as well as DEARLY DEPARTED and HAUNT the first three books are still available to read on Wattpad, the full book now being available to purchase in paperback and Amazon Kindle.
Latest activity
Edit
Community content is available under
CC-BY-SA
unless otherwise noted.